How To Record and Save Walks
Step 1. Tap "Start Walk"
After signing up and adding your puppers tap start walk.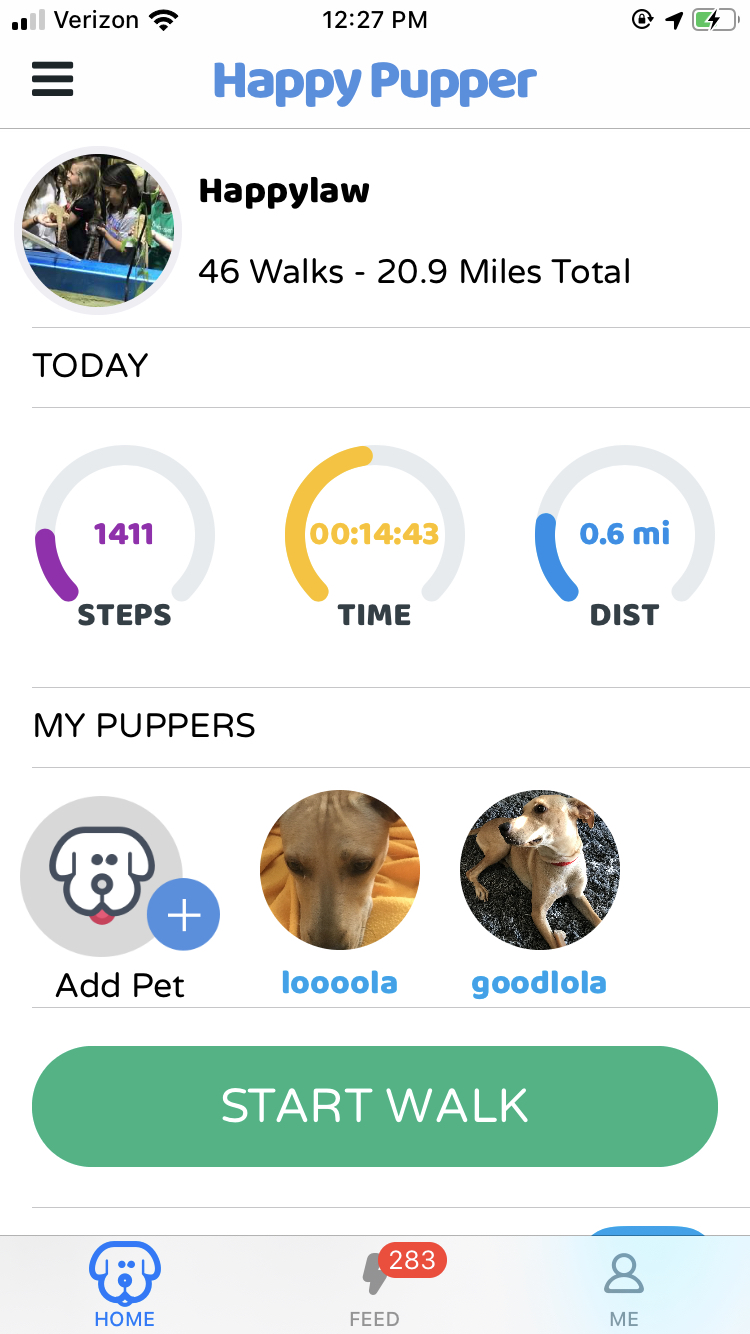 Step 2. Select Pets That Are Going on the Walk and Tap Play Button
If no pets available tap add pet.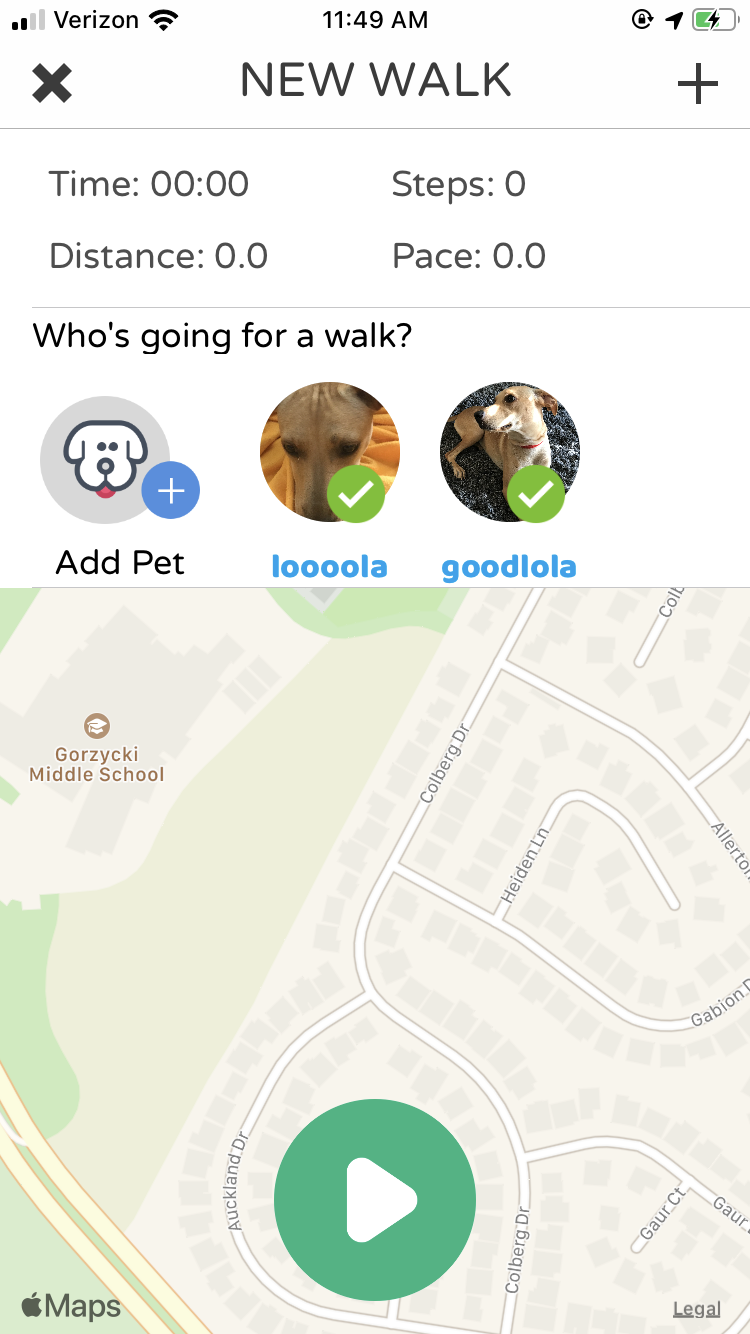 Step 3. Map will Maximize in Window with Stats – To SAVE and END Walk Tap Stop Red Button
Step 4. After Tapping Stop Button, You Will See a Bottom Menu With "Save", "Discard" choices – Tap "Save"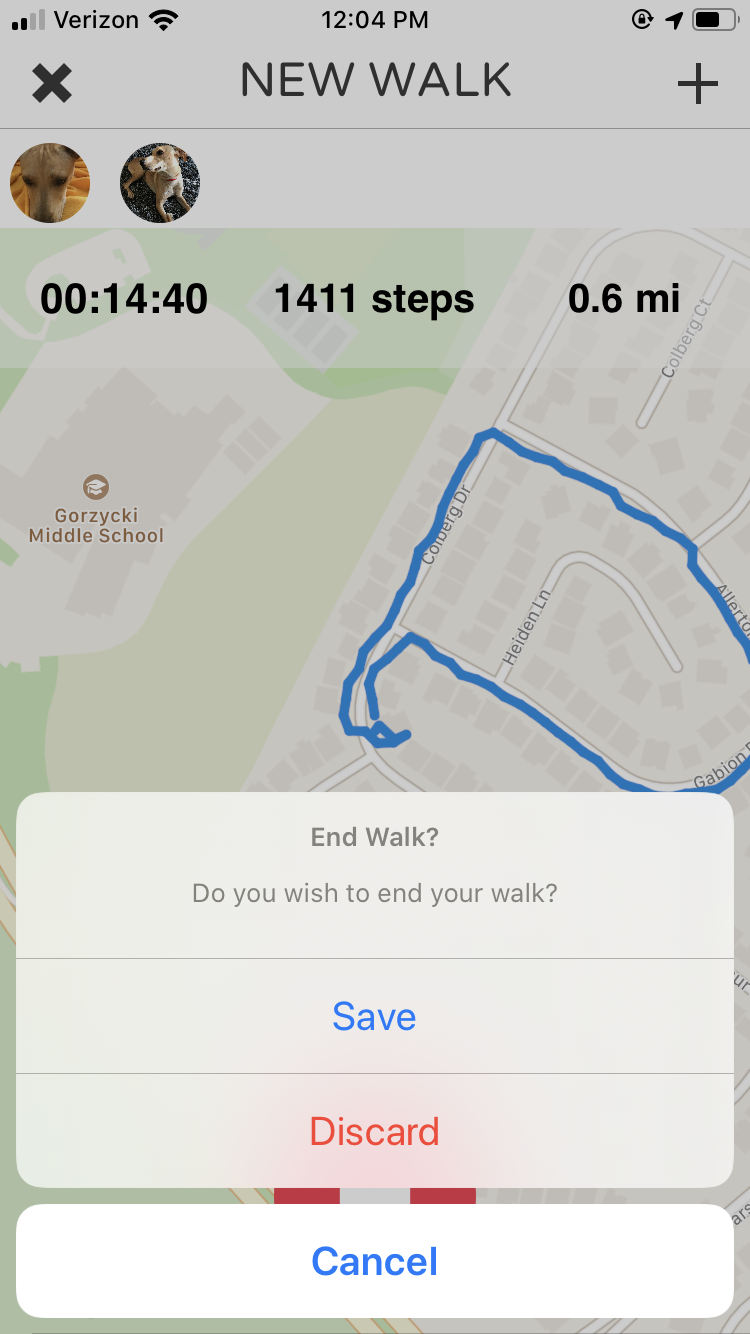 Step 5. You Will See a Walk Summary Screen After Tapping Save Option – Enjoy!!!